Ideas for writing activities eyfs statutory
For the full Safeguarding Children Policy please see the main policy files in nursery. Complaints Policy First Steps Nursery encourages parents and carers to share any concerns they may have regarding the running of the nursery as soon as a problem or issue arises. In this respect First Steps Nursery believes that dealing with a complaint at an early stage is the best way to prevent a problem from escalating. First Steps Nursery believes that children and parents are entitled to expect courtesy and prompt, careful attention to their needs and wishes.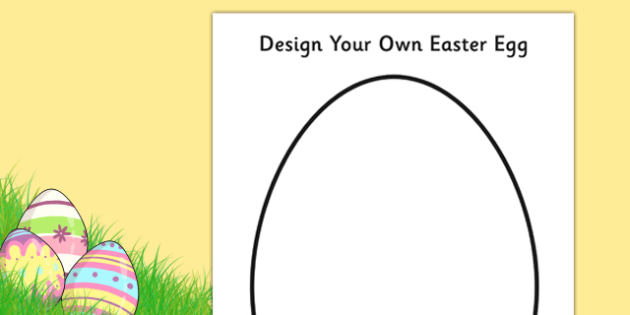 [BINGSNIPMIX-3
Tailored for childcare workers in Early years settings it includes: Come along and work your way through how the system operates to ensure accurate information is provided to ensure EYE funding payments are correct.
External Course details Aiming for Outstanding This event will provide experienced Early Years practitioners and leaders with the inspiration and direction to take their provision and practice closer to outstanding. It will demonstrate how an enabling environment and the appropriate adult interactions can support children to become powerful learners and thinkers to enable them to make effective progress and reach their full potential.
Drop off and breakfast
Early Years practitioners and leaders will have the opportunity to reflect on their own assessment systems and consider if they are able to use the information to effectively track attainment and progress External Course details Allergy Awareness for childcare practitioners NDNA This online Allergy Awareness course, developed especially for the childcare sector, has been developed in partnership with The Safer Food Group.
The course incorporates the latest law changes on food allergens and food product labelling. It covers all the changes in the law and explains what childcare settings need to do to meet the new legal requirements. The Food Information for Consumers Regulation law changed on the 13th December, with implications for childcare providers.
All childcare providers in the UK who provide snacks and meals to children must be able to detail and prove what ingredients are in every single food dish they serve. From this date, you must be able to answer any queries that parents may have regarding allergens and have all allergenic ingredients declared correctly for all the food served E-learning details An Introduction to Effective Teamwork Educare It is likely that any employee operates as part of one or multiple teams whilst carrying out their role, so outcomes are heavily dependent upon team performance.
This programme explores the different types of team and the stages of team development, as well as the roles individuals may take within a team.
Curriculum Statement | Bagthorpe Primary School
It also covers how to assess team performance and looks at the advantages and disadvantages of working with both large and small teams E-learning details Autism Awareness workshop 1 — understanding the Autism spectrum This course will support staff in gaining a better understanding of Autism and in implementing strategies to support and develop communication and interaction.
External Course details Autism Awareness workshop 2 — understanding Autism This course will support staff in gaining a better understanding of Autism and in implementing strategies to support children who have difficulty with anxiety and meltdowns, and who have sensory issues that affect their access to the EYFS External Course details Babbling Babies to Talking Toddlers Babbling babies do not turn into talkative toddlers by chance!
It will enable practitioners to reflect on the importance of positive parent partnerships and sensitive, high quality adult-child communication and interactions. It will provide practitioners with activities, songs and rhymes selected form the Growing Talk Licensed Programme designed to support the characteristics of effective learning and enhance early language learning for all children.
Reflective practice and learning will be supported by video observations External Course details Back to Basics: Each letter of the alphabet represents an aspect of care in relation to the document, and will be delivered in 6 practical key skills sessions.
Students will be encouraged to; think critically, explore EYFS themes, link theory with practice and building confidence. Each session will be facilitated by 2 experienced trainers allowing a more creative learning experience.
Knowledge checks will be sought after each session ensuring aims and objectives are met effectively External Course details Behaviour Management: This course will involve practitioners being outdoors for parts of the day in all weathers - please dress accordingly, be prepared!
The result is a new course with a unique perspective on the barriers facing disabled children and how we can overcome these barriers in our childcare settings. The course promotes inclusion as embedded good practice from day one rather than as an afterthought and inspires settings to create inclusive opportunities for all their children both disabled and non-disabled.
Linked to the EYFS overarching principles throughout as well as Hear by Right and Safeguarding this course helps settings create enabling and empowering environments for all their children External Course details Characteristics of Effective Leaders Educare Characteristics of Effective Leaders focuses on the knowledge, skills and characteristics which are needed to be an effective leader in the early years sector.
E-learning details Child Development: This online training course has been developed in partnership with specialist children's therapists for EQUIP, who have developed a range of resources to support practitioner's understanding of child development.
Practitioners will gain a greater understanding and enhance their knowledge in key areas of child development, enabling them to improve the development potential of all children within their setting. Through activities and resources you will develop your knowledge and skills to help support the work you do in practice.
The course includes a series of videos from the EQUIP therapists to clearly explain and help practitioners to understand the different terms and concepts E-learning details Child Development: Through activities and resources you will develop your knowledge and skills to help support the work you do in practice E-learning details Childminder Pre-Registration Briefing Session The aim of the session is to give you a brief overview of the registration and inspection process, training requirements and opportunities after your Ofsted registration with regard to funding External Course details Creating a culture of reflective practice to support the goal of an outstanding provision This highly interactive and practical workshop will equip practitioners with up to date knowledge and understanding about how to successfully evaluate practice and complete a self-evaluation form.
Leaders and managers will be provided with a toolkit to support ongoing evaluative practice of their provision and identify how to develop their provision and strive for excellence.
The workshop will support practitioners with an easy, step by step approach to writing the SEF through simple stages of evaluation to complete the process by using the findings to inform future planning and practice. Delegates will appreciate the benefits of the evaluation process and understand how the outcomes can support all elements of high quality provision.
It will look at how these opportunities can be provided within both indoor and outdoor, and in an early years context. It will consider the stages of language development; explore fun ways to nurture language, awareness of sounds and rhythms and enjoyment of pictures and words, all with a focus on the role of the adult.
The course will promote time to reflect on ways to work in partnership with parents and carers to build on home learning opportunities External Course details Developing Quality Through Peer Observation A full day reflective and practical programme, using theory, good practice and video clips to support the use of peer observation to raise practice.
This stepped approach to developing peer observation in a safe and reflective environment has been successfully developed in many settings across the country External Course details Developing SENCo Skills - Stage 3 This is a half day course for Practitioners that will enable them to fully explore the SEND code of Practice.
There will be opportunities to further investigate the role of the SENCo, particularly with regard to the support and challenge elements.
There will be opportunities to look, in depth, at the graduated approach, paying close attention to the quality of evidence gathered, and how this can support future interventions, and contribute to improved outcomes for children.
Consideration will be given to developing and maintaining effective working relationships with parents, carers and other professionals External Course details Developing the characteristics of learning through quality interaction This is a one day course for practitioners that aims to develop understanding of the characteristics of effective learning in the EYFS.
It will consider the stages of phonic development, and explore fun ways to nurture language, awareness of sounds and rhythms and enjoyment of pictures and words as the child moves towards becoming a reader and writer, all with a focus on the role of the adult.
It will look at how phonic skills support reading and writing and promote ways to work in partnership with parents and carers to build on home learning opportunities External Course details Early Years Foundation Stage Profile training for NQTs and practitioners new to the EYFS The training will provide practitioners with a sound understanding of the purpose and principles of the EYFS Profile.
Practitioners will understand how to complete the profile accurately using national exemplification materials to support the accuracy of their judgements. External Course details Effective engagement of parents as partners The course examines the importance of working in partnership with parents and how to do this to ensure the best possible outcomes for children.
Subjects covered, range from emergency life support, injuries, conditions and other medical situation that need to be dealt with within the working environment prior to the Paramedics arrival.Statutory framework for the early years foundation stage.
Building relationships with families
Setting the standards for learning, development and care for children from birth to five. ideas and feelings through a 6 The Chief Medical Office has published guidance on physical activity that providers may wish to refer. EYFS Report Writing Bank of Differentiated Statements - Characteristics of Effective Learning This pack contains a selection of our most popular EYFS tracking and assessment resources.
Includes a range of resources for assessing characteristics of effective learning, early years outcomes and early learning goals. A trusted news feed for young readers, with ready-to-teach National Curriculum resources.
The plan includes ideas to support coverage of each of the EYFS seven areas of learning, including adult-led activities as well as indoor and outdoor enhancements that will inspire child-led learning within your continuous provision.
3 On-going formative assessment is at the heart of effective early years practice. Practitioners can: • Observe children as they act and interact in their play, everyday activities and planned. Published: Mon, 5 Dec From , child minders, nurseries, pre-schools and reception classes are required to pursue the Early Years Foundation Stage (EYFS), and .
Change your environment
5 Ideas for Using Story Sacks to Support Early Literacy - Early Years Inspiration
Creative writing in the Early Years | Writing stories in Reception | TheSchoolRun
Recommended Posts